Managed Services
A team of experts to manage

thousands of endpoints, servers and networks.
Our Managed Services team provides ongoing support for your servers, workstations, and networking equipment. Our Line of Business Application support provides service tailored to your business needs.
Get Started
Solutions when you need them
Our on-site support ensures issues can be resolved, even when remote support isn't available.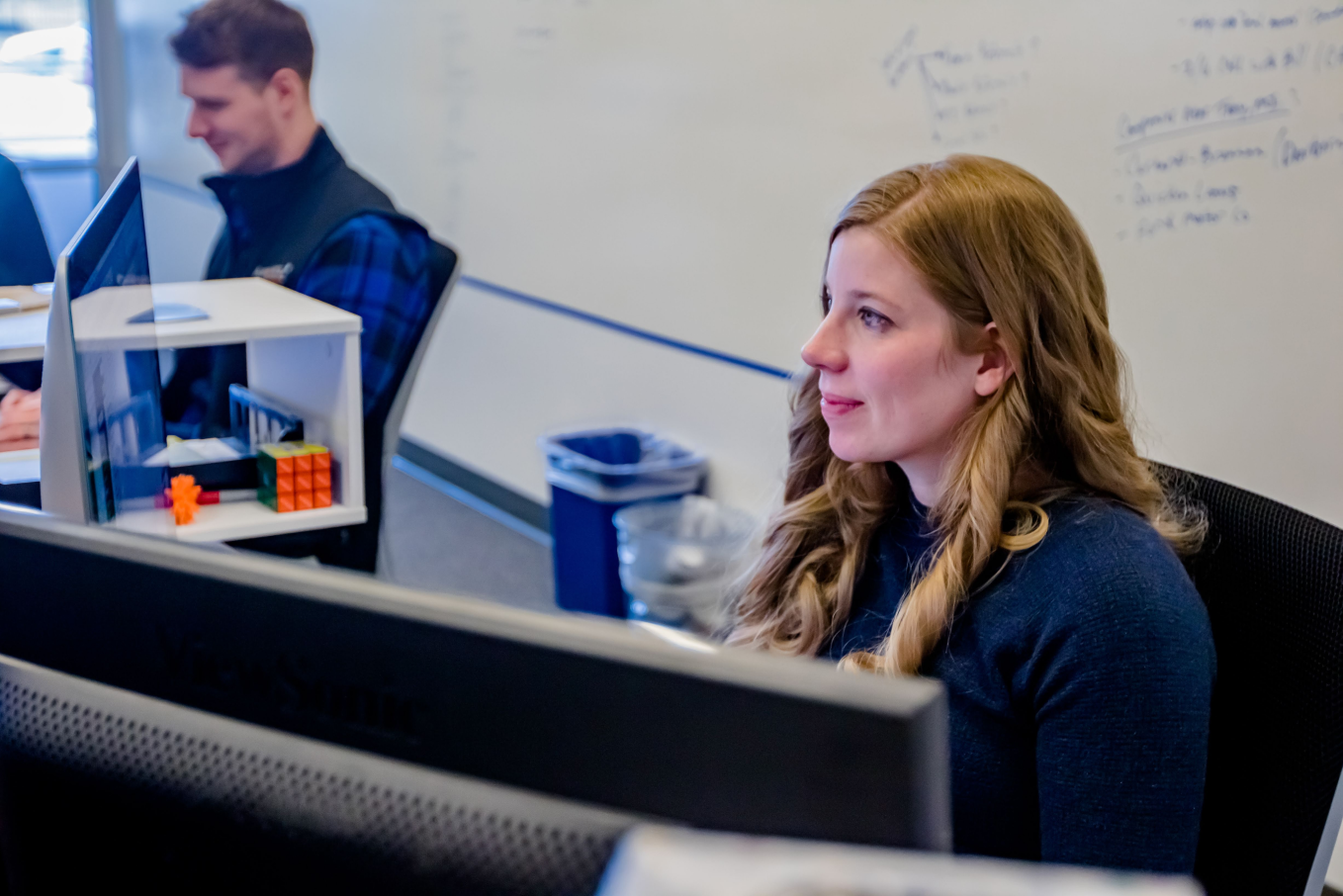 Achieve more with our team
Managed IT services protect and maintain your technology, giving you the freedom to focus on what your business does best.
The Aunalytics Cloud is an offering in our data center facilities that provides a highly redundant and scalable platform for hosting servers, data, and applications at any performance level. Our team of experts will help you identify the number of licenses and CPUs as well as the level of memory and storage that's best for your organization.
Backup & Disaster Recovery
Maximum protection without sacrificing security or control. We can help you build backup (BaaS) and disaster recovery (DRaaS) solutions that are structured to meet your needs for performance, usability, and cost. Our BaaS provides a range of options, from standalone to complete backup management, specifically tailored to your organization.
Aunalytics Managed IT Services provides support and management specific to your needs. We deliver the right tools, processes, and proactive expertise to give our clients the peace of mind to focus on their businesses, not their technology.
Managed Security Services
Aunalytics Managed Security Services (MSS) offer stability and security to our clients' technology environments. MSS can be an addition to our Managed Service platform or as a standalone option for businesses seeking a security-focused solution.
Managed Analytics Services
We provide data science, AI, ML and algorithms to build models to cultivate and analyze your data. We manage advanced compute environments such as Kubernetes, Hadoop and Alluxio. We provide data ingestion, data finding, prepping and cleansing, algorithm training and data publishing.
Security Awareness Training
SAT is a per-user service that provides training and testing for the client's team on a recurring basis.
Answers for efficiently running your infrastructure.
By partnering with Aunalytics, you will never have to explain unforeseen capital expenditures to your board. We manage the hardware, software, and maintenance around your technology environment at a planned, recurring monthly rate.
"Aunalytics keeps us up and running. We appreciate their suggestions for new products and services that are applicable to our business. This keeps me informed of what or how other businesses handle their IT challenges internally."
– Elkhart, Indiana based electronics manufacturer
Questions around Managed Services?

Let's get them answered.
Looking for more information? Let us know and an account manager will be in touch to answer your questions.