At Aunalytics, we know that an organization's everyday data holds value, yet is a resource that often remains untapped. This is especially true for the mid-market—this market segment has been underserved and often lacks access to data management and analytics technologies and expertise. Our mission is to empower the mid-market with solutions that enable digital transformation so they can compete and stay relevant.
Digital transformation calls for mid-market companies to shift away from operational silos and work across the company to harness the power of data. This requires the integration of diverse technology across all functional business areas to enable convergence, promote a positive cultural change, drive customer value, and facilitate operational agility. Gartner's report "Over 100 Data and Analytics Predictions Through 2025" asserts that by 2024, 75% of organizations will have established a centralized data and analytics center of excellence to support federated data and analytics initiatives and prevent enterprise failure. By 2023, organizations with shared companywide data management goals, including stewardship, governance, and semantics to enable inter-enterprise data sharing, will outperform those that don't.
There is a recipe for successfully transforming massive amounts of corporate and third-party data created and used daily in your lines of business into a valuable asset. But to achieve business outcomes, organizations need to implement digital transformation solutions that include the right technologies/tools combined with the right talent.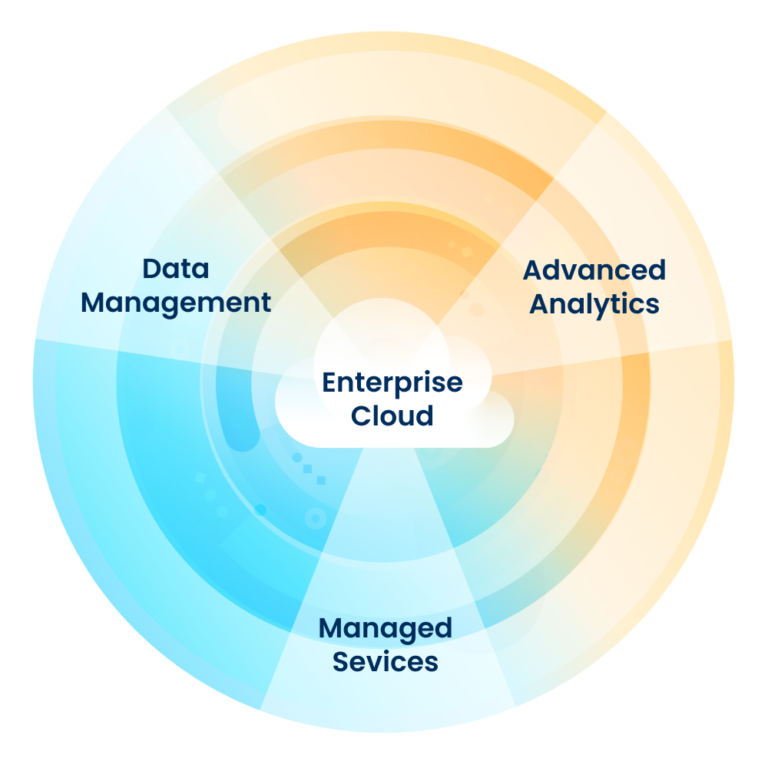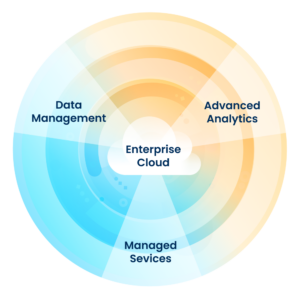 The Right Tools and Technology
Mid-market companies generally do not currently have the tools needed to find value in their data through advanced analytics and AI. An enterprise data warehouse is only one piece of the puzzle. Successful mid-market digital transformation requires the appropriate storage and compute infrastructure, data management platform, and analytics software. It can be difficult to piece together each of these components into a single, unified system—it is expensive, time-consuming, and inefficient.
To solve this challenge, Aunalytics has developed a robust, cloud-native data platform built for universal data access, powerful analytics, and AI. Mid-market businesses benefit from using an end-to-end, cloud-based platform as it moves the burden of infrastructure procurement and maintenance to a third-party vendor in the data industry. An end-to-end platform is secure, reliable, and scalable while including the added benefit of being deployed and managed as a service. This is especially important for mid-market businesses because finding the right talent to execute digital transformation initiatives is extremely challenging in the current market.
The Right Talent and Expertise
Most IT departments do not currently have the skill sets needed for getting business value out of data. At the same time, for most mid-market companies, it does not make business sense to hire an entire division of highly compensated data experts to achieve digital transformation goals. Even if a mid-market company can find and hire these scarce resources—they were hard to come by even before the Talent War of 2022.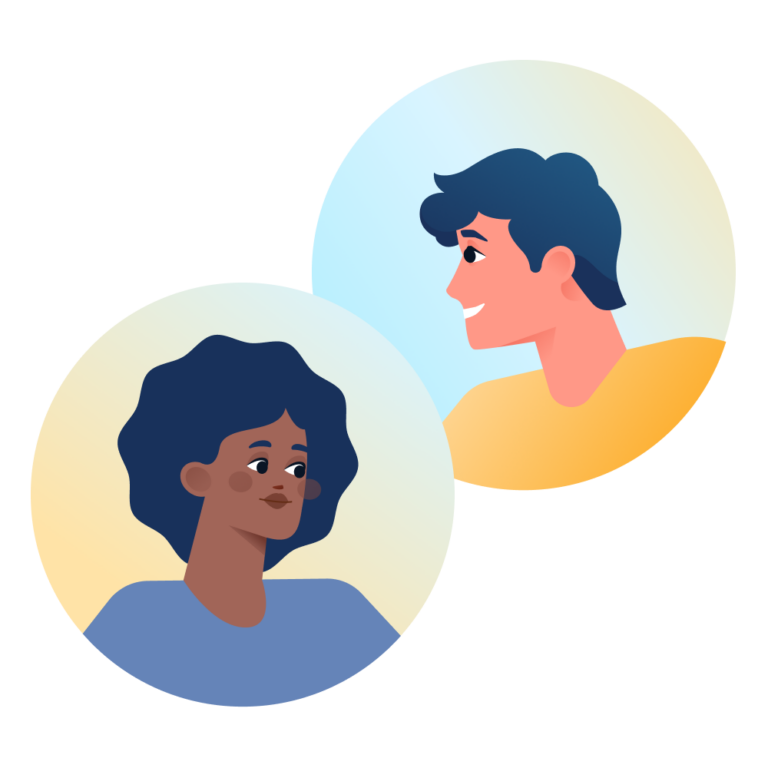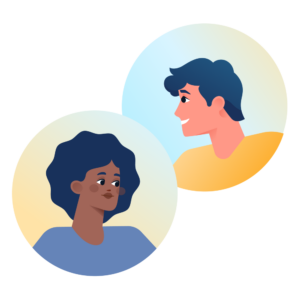 Establishing a side-by-side partnership with a data platform company is the key to gaining the benefits of working with experts including cloud engineers, data engineers, security experts, data scientists and other highly skilled technical resources to achieve true business value. By getting expert help, you can devote your company's time, resources, and innovation to your business and focus on what you do best.
Aunalytics provides a team of experts who assist every step of the way. Mid-market businesses will have access to the right tools, resources, and support throughout our end-to-end process. Our team also includes industry experts who help businesses identify areas in which data can provide the most value, and guidance on how to work toward achieving these goals.
Aunalytics' Digital Transformation Solution Gives Mid-Sized Businesses Answers


With Aunalytics, you get the technology and expertise required to complete the journey from data to actionable business results. This combination accelerates digital transformation, which allows businesses to realize the value of their investment quickly. By taking advantage of the experienced data professionals at Aunalytics, organizations can save time and avoid making costly mistakes while also maximizing the value currently hidden in their data.