Your trusted partner in digital transformation.
Digital Transformation is top-of-mind for organizations across various industries. But that doesn't mean simply converting your systems into digital formats. Rather, it is an organization-wide shift to full utilization of data.
We built the data platform to deliver answers.
Turn data into answers with the secure, reliable, and scalable data platform deployed and managed—as a service.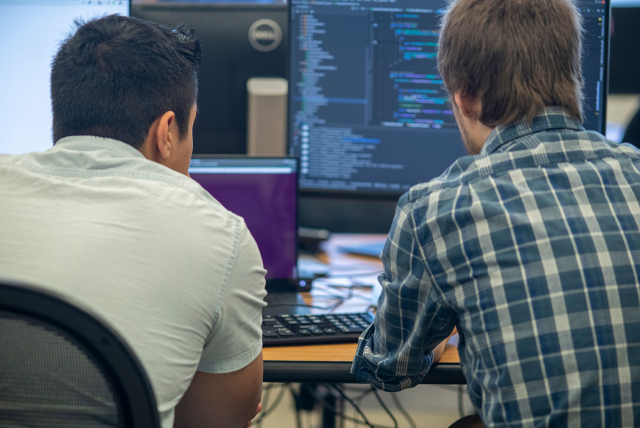 We're with you, side by side.
Together our platform and team of experts deliver amazing insights for your organization.
We use data and technology to improve the lives of others
Our purpose is the north star that guides our strategy and enhances our culture. We are passionate about our role in our community. Our sense of purpose motivates and inspires our people. Our purpose resonates with our midsized clients who are typically purpose driven.
Everyone is a leader at Aunalytics. It's in our DNA.
Aunalytics believes an inclusive, diverse team produces the best work. At Aunalytics, we believe in being part of something bigger than ourselves.
Aunalytics gives back to our communities.
At Aunalytics, our mission is to improve lives and communities and are proud to support many local organizations through participation in philanthropic activities—here are a few of the organizations Aunalytics and our team members devote time and resources to:
Interested in making your mark?
Aunalytics is always looking for hard-working people, who want to use their talents as a force for good.
We believe we have a unique opportunity to build something transformative for ourselves, our clients, our community, and investors.
We use data and technology to help our clients transform the way they work; to enhance their customer experience; and to innovate and grow in a market where convenience, speed, and simplicity matters.
When you join our growing team, you'll work side by side with the brightest minds in the industry, and people like you who value growth, relationships, integrity, and true grit.
See where you fit