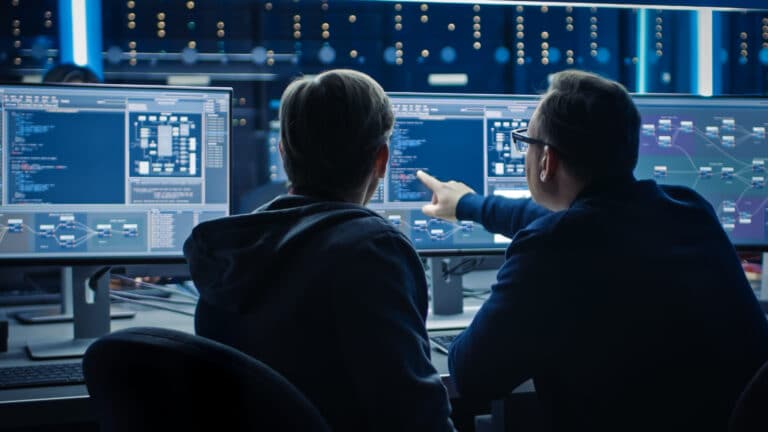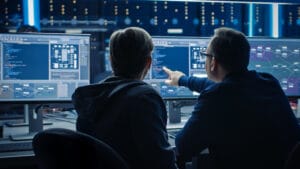 In today's world, technology is essential to business. While many organizations simply see IT as a cost center, there are ways to mitigate these costs by utilizing managed IT services to increase reliability, reduce risk, and increase operational efficiency. Organizations must invest in IT to continue to stay relevant and secure in a changing world—employees working from home during and after the pandemic is a prime example. But this kind of flexibility requires continued innovation within the IT space, and mid-sized businesses oftentimes lack the resources to do so on their own. Managed IT solutions are the key to mitigating risk while continually improving business processes—providing real business value to the company.
Increased Reliability
Modern businesses run on technology, making the IT department indispensable to daily operations. Unfortunately, outages can and do happen, and when they do, they can be very costly. Gartner estimates that on average, downtime costs companies $5,600 per minute or somewhere between $140K to $540K per hour. Even after an outage is resolved, it requires effort to restore lost data, make required updates, install necessary hardware upgrades, and ultimately get business back on track.
This worst-case scenario can be avoided by working with a managed IT services provider who works around the clock to manage hardware and software and will proactively address issues before they lead to costly outages and downtime.
Aunalytics offers a Secure Managed Services solution that includes 24/7/365 remote monitoring and management to mitigate the risk of your valuable infrastructure going down or becoming unavailable. Our advanced monitoring tool ecosystem allows us to not only respond to equipment that is reporting down in a timely manner, but also to proactively detect system issues and repair them ahead of downtime. Our remote monitoring agent includes client-based interactive support, performance management, alerting, asset management and reporting, while on-site support ensures issues can be resolved quickly at any time of day.
Reduced Security Risk
Ensuring that systems are up-to-date and constantly monitored is just one piece of the equation. Cyberattacks are an increasingly ubiquitous threat for businesses both large and small. In 2021, ransomware attacks increased by almost 105% worldwide, Fortune reports. And these increases are even higher in certain industries—in 2021, governments worldwide saw a 1,885% increase in ransomware attacks, while the health care industry faced a 755% increase, according to the 2022 Cyber Threat Report. In addition, attacks are becoming increasingly malicious and complex. Statista reports that the average duration of the downtime after a ransomware attack had increased from 15 to 20 days between Q1 2020 and Q4 2021.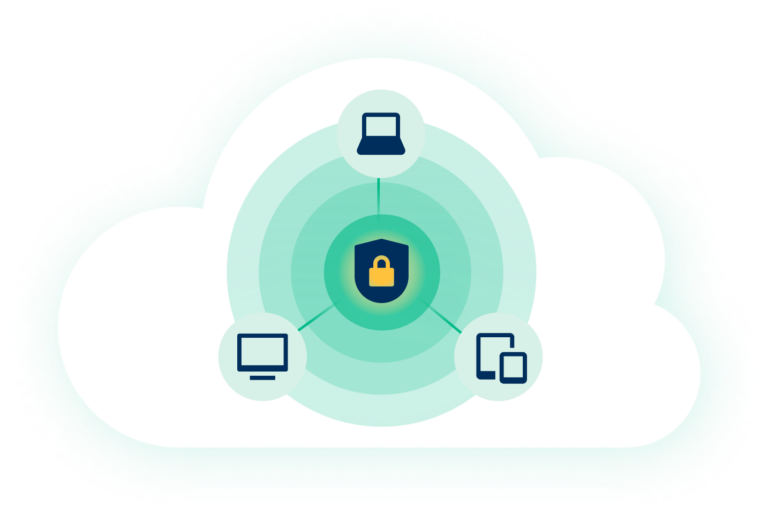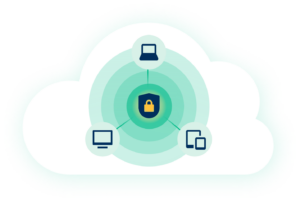 Just as outages and disruptions due to technical issues can be avoided with proactive maintenance measures, there are steps organizations can take to avoid cyberattacks. McKinsey cites several tactics that have proven successful at mitigating cyberattacks which include: securing remote workstations, multifactor authentication, patch management, disabling user-level command-line capabilities and blocking TCP port 445, protecting Active Directory, and organization-wide education and training.
The in-house IT department of a mid-sized business could implement many of these tactics on its own, but generally these individuals are not data security experts. Knowing how to effectively monitor, manage, detect, prevent, and respond to cyberattacks is a very specialized skillset. Big enterprises have the bandwidth to take on these divisions. The mid-market does not.
By partnering with a managed IT services provider who is entrenched in the latest security best practices and strategies, mid-market companies avoid making costly mistakes and omissions. They can stay well-protected at all times. At Aunalytics, our security expertise includes proactive security services that your business needs to thrive. As threats evolve, your security solutions must adapt. We meet you where you are and guide you on a journey to mature your overall security posture and manage risk.
Increased Operational Efficiency
One of the biggest benefits to partnering with a managed IT services provider is increased operational efficiency. The IT team of a mid-sized business spends most of its time dealing with day-to-day challenges, and they don't have time to think too far ahead. It can also be difficult for businesses to hire and retain IT talent. Mid-sized businesses increase operational efficiency when they utilize the talents of a managed IT services partner to advise, build, and maintain solutions on the forefront of technological advances. This partnership gives the organization's internal team the freedom to focus on what they do best.
At Aunalytics, we strongly believe that innovation through technology makes teams more efficient. We are committed to helping organizations digitally transform by guiding and assisting them along every step of the journey. ultimately, allowing them to thrive by working side-by-side with existing teams to drive positive business outcomes through the use of Aunalytics' technology and solutions.
Aunalytics Managed IT Services
To achieve our mission of helping mid-market businesses thrive, Aunalytics offers a wide range of managed IT and security services. It Aunalytics, we believe security is so vital that our Secure Managed Services solution includes embedded security. We offer everything needed to support the IT needs of mid-sized businesses, including:
24/7/365 Remote Monitoring & Management
Synchronized Network Security Platform
Internet Protection
Workstation & Server Patching
Office 365 Management & Security
Email Filtering & Security
Multi-Factor Authentication
Data & Device Encryption Management
Security Awareness Training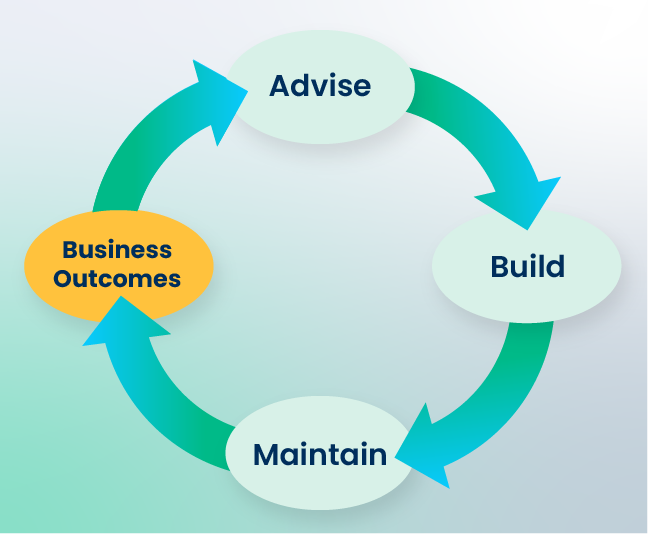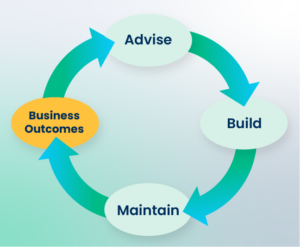 But at the core of all of our offerings is the team of experts that work side-by-side with clients to meet both their everyday needs and make improvements that will benefit them long-term. For urgent day-to-day issues, the Aunalytics Service Desk is available 24/7/365. Our Service Desk is comprised of knowledgeable technicians and engineers working in tandem to tackle technical issues—both simple and complex—that impact our clients. To keep your business moving forward for the future, we work with your team make improvements to your existing tech stack. With years of experience working with the mid-market, we are confident recommending new technologies and procedures your team may not even realize you need.
The technology and security experts at Aunalytics reduce your risk and increase your efficiency. Gain peace of mind by knowing that our team is there to support your tech initiatives and keep your business up and running and secure.