Managed Analytics Services
We bring data analytics expertise to you.
Managed Analytics Services provides a team of experts in analytics, data engineering, AI and machine learning to work alongside you. Rather than using technology in a self-service manner, our team of experts works with you side-by-side to glean insights from your data using our technology. We help identify and prep data relevant and critical to answer your most important business questions.
Get Started
How do you compete with large companies that have departments of experts mining their data?
Most midsized businesses do not have data scientists on staff to use AI and machine learning to find insights with data. Most do not have data engineers with advanced technical skills to build and manage data pipelines, data lakes and warehouse environments. Level the playing field with Aunalytics experts working side by side with your team to leverage your local knowledge with our data management and analytics technology.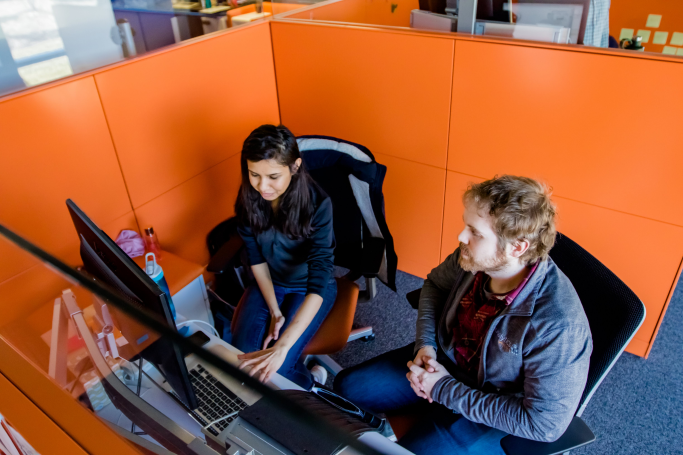 Experience the advantage of the brain power of the Aunalytics team of data scientists building and training AI and ML algorithms using your data to provide industry specific insights personalized for your business.
---
Eliminate the risk of your valuable data being inconsistent across your organization, unusable, lost or unavailable.
---
Reduce and control your costs associated with resources required to use data management and analytics for better decision-making.
---
Eliminate technical worries
Aunalytics manages your data pipelines and warehouse for you and works proactively to address any errors or issues.
Data Science Expertise
We provide data science, AI, ML and algorithms to build models to cultivate and analyze your data. We find and identify the data relevant for analytics and prep it for you. We provide algorithm training and data publishing.
Data Engineering Expertise
We manage advanced compute environments for your data warehouse such as Kubernetes, Hadoop and Alluxio. We build data pipelines for ingestion and integration. We expertly cleanse and transform your data into a golden record of accurate business information across your enterprise.
Security
Data is encrypted in motion and at rest. We use hashing, role based access, multi-factor authentication and other techniques to secure your data.
Monitoring
Aunalytics provides continuous monitoring of your data warehouse environment, data ingestion flow, and changes made to your company data so that problems are detected.
Governance
Aunalytics provides audit trails of changes made to your data, access to the data, as well as where the data comes from and where it is used across your enterprise. Aunalytics builds data catalogs and data dictionaries to serve as foundations for data governance.
Compliance
Aunalytics finds customer data across your enterprise so that you may comply with the "right to be forgotten" and other CCPA, CPRA and GDPR regulations.
Questions around managed analytics?

Let's get them answered.
Looking for more information? Let us know and a relationship manager will be in touch.