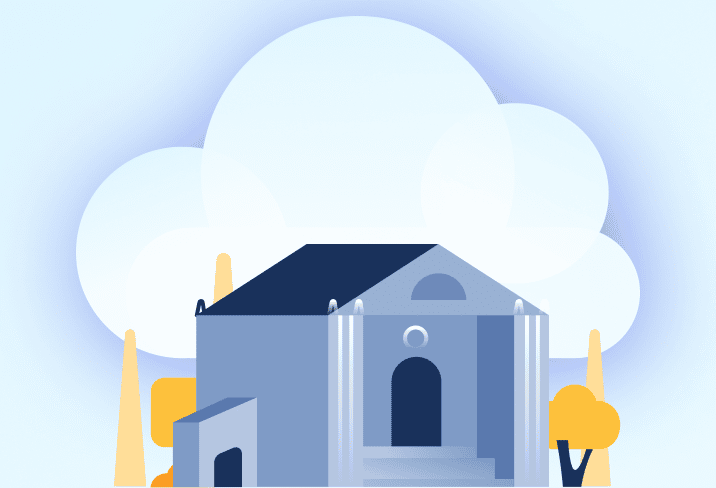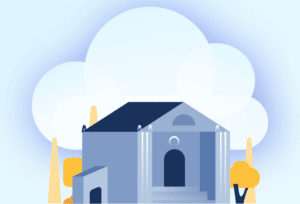 As your organization grows, so does the need for the benefits cloud computing provides. To stay ahead of the competition, your company needs to seize every opportunity in its sight. Enterprise cloud solutions are essential for increasing business agility and further bolstering chances of success.
Paul Delory, Senior Director Analyst at Gartner says, "Cloud adoption accelerated rapidly during the pandemic and will accelerate further in the years to come." There are several new advancements in the global IT infrastructure that have made deployment easier, which enables use cases which were previously considered to be unfeasible.
To get the most out of cloud storage, however, you need to find a cloud computing solution that fits your company's needs. An enterprise cloud solution is a natural progression for any organization that has outgrown an onsite, physical server. A switch to a cloud computing solution can be compared to switching from everyone in an organization from owning a basic car to everyone in your organization carpooling in an efficient high-performance vehicle. Everyone gets to pool the resource and share it, but can also maintain their individuality.
A customer does not need to buy a physical or cloud server—instead they buy CPU, RAM, and storage components to satisfy their data and computational needs. These solutions often have scalability factored in, and, as you have greater needs as you grow, cloud providers are able to open more CPU, RAM, and storage as needed. For any organization, this option is significantly more feasible than having to buy double or triple the CPU and RAM for a physical server that they have on site. Our Enterprise Cloud offers server space in a shared environment that partitions a particular user's CPU and RAM needs, alongside other user's CPU and RAM needs, into a single, larger, combined CPU provisioning—and a single, larger, combined RAM bucket that are both Enterprise-level.
Aunalytics has high performance infrastructure solutions that provide scalable platforms for all your needs—including hosting servers, data, and applications at any performance level you'll need. With this elastic infrastructure, we can support your ever-expanding needs and ensure your business is able to leverage the most robust cloud computing environment. Our hosting solutions are backed by our expertise in data, analytics, machine learning, and more.
To ensure the highest level of reliability, we host our Enterprise Cloud solution through multiple geographically diverse company-owned data centers, which provides you with a highly redundant and scalable platform. This cloud solution is intended to keep your data extremely safe and accessible and is scalable to handle any level of I/O intensive workloads.
Access to a strong cloud computing and storage solutions enable you to experience true efficiency as you manage, run, and secure applications across multiple devices. To increase your business's agility, and meet your needs and your clients' expectations, consider using a cloud computing solution and leverage the benefits of a consistent infrastructure with the ability to dynamically adjust to your requirements.