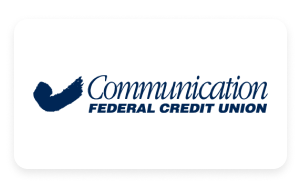 Communication Federal Credit Union (CFCU), a $1.7 billion credit union with more than 23 branches in Oklahoma and Kansas, was seeking a data analytics platform that would drive immediate high value impact for their organization. Having data was never an issue for CFCU as the organization had always had volumes of information to work with. However, it was scattered across the organization, messy, disjointed, and very difficult to bring together. As the credit union started to adopt analytics and become more data driven, it had to quickly learn how to leverage data within technology platforms to fulfill senior management's requests for strategic information. CFCU initially engaged with a provider that ultimately fell short of what the credit union needed. Unfortunately, that solution required a lot of time and effort from the business intelligence team to wrangle the data from multiple systems and manually compile and consolidate it. In addition, the reporting system turned out to be proprietary, limited, and lacking creativity. Because of this, the team decided to replace its existing provider with a new one.
Having experienced an unsuccessful partnership, CFCU now had concrete goals and a higher set of expectations for what it required of a data analytics provider. After researching and vetting many vendors, CFCU choose Aunalytics and its Daybreak™ Advanced Data Analytics Platform. Aunalytics offered a side-by-side partnership model that integrates technology and expertise in one end-to-end solution built for non-technical business users. Aunalytics was also flexible, open, agile, and offered an unmatched level of support. 


By implementing Daybreak for Financial Services, the credit union realized immediate high value impact in centralized automated data cleansing, organizing, structuring, consolidating, and aggregating. The credit union was able to gain and leverage daily cleansed data, delivered seamlessly in a dynamic environment without the investment in required cloud infrastructure, software, and people such as data engineers, data scientists, and day to day support. To learn more about how CFCU leverages this data to accomplish high effort projects at greater speed and efficiency download the full case study.