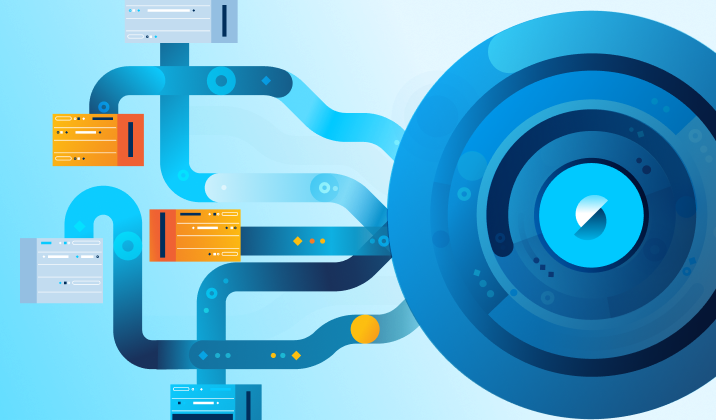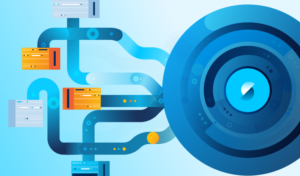 Aunsight Golden Record™ gives your organization the ability to easily integrate and wrangle siloed data from disparate systems into a cleansed, single source of truth across your enterprise. Our cloud-native platform cleanses data to reduce errors. Golden Record as a Service matches and merges data together into a single source of accurate business information. As a result, you receive access to consistent, trusted data across your organization in real-time for better decision making.
With Aunsight Golden Record, you don't need dedicated resources with deep technical knowledge of code writing, data mapping, and building data models to perform months of mapping projects or build custom APIs. Pre-built smart API plugins easily profile your data and connect your sources to the platform in minutes. With a large library of available plugins, Aunsight Golden Record integrates all of your data sources and third party sources. From data silos to clean, integrated data to golden records of accurate business information.
Watch the video below to learn more about Aunsight Golden Record:
Aunsight Golden Record includes features that automate tasks required to the integrate and wrangle siloed data:
Data Integration: No custom code or glue code required to use our platform. We've done the heavy lifting—just configure and go. Powerful pre-built connectors enable seamless integrations in minutes.
Data Mapping: Auto-map to all your data sources. No more gruesome mapping projects to move your data. Find the data you are looking for quickly and easily with automatic schema discovery.
Data Quality: Automated data quality checks, cross system comparisons and data quality notifications help you set and enforce data quality standards. Use data profiling results to set quality checks based upon expected values, ranges and anomalies.
Data Matching & Merging: Automate de-duplication and relationship discovery of data across all your systems using fuzzy matching algorithms and ML on individual data fields. Combine data in motion in real-time from multiple sources to build and maintain a Golden Record that can be trusted.
Data Governance: Data flow events are automatically retained and captured to show you where data came from and where it goes—changes made to your data over time are tracked in our audit trail timeline. Build a data catalog or dictionary as a foundation for governance.
Data Delivery: Replicate your Golden Records of accurate business information forward to data warehouses, data lakes, dashboards or reporting applications. Our bidirectional sync allows you to write the accurate information back to source systems so that your entire organization operates off of the same information.
Our solution provides technology and automation of data integration and wrangling, so you can focus on achieving business outcomes. Click here to learn more about Aunsight Golden Record.