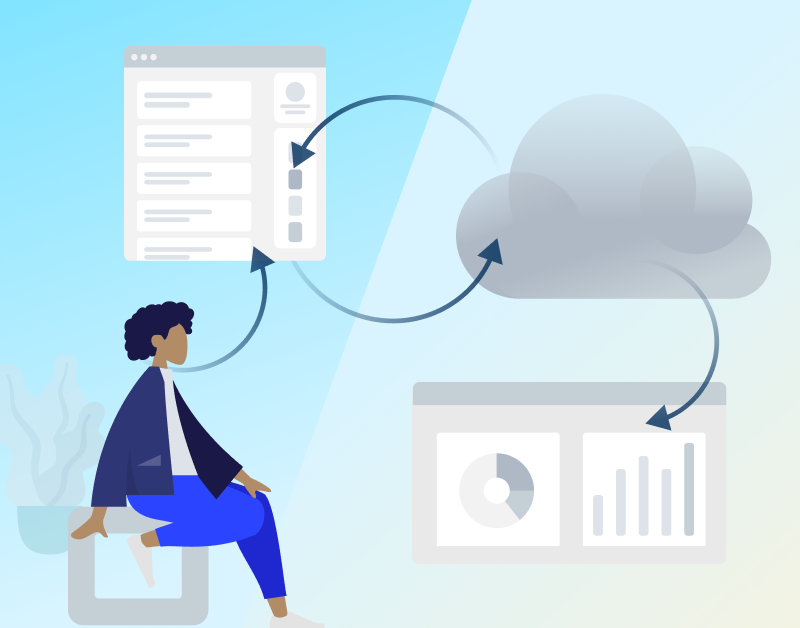 A major global insurance company was creating a new customer-facing portal and needed a data management solution to deliver synchronization of data updates from the portal to its backend insurance policy and analytical systems. Customers would start using the web portal to update information, such as contact information, and the insurance company desired a solution to automatically communicate the data entries and changes to other company systems. The goal was for the most up to date customer data to be available for use in the line of business applications across the company and to ensure that data would remain consistent across ten separate systems for over two million customers cross the globe.
The insurance company initially selected a cloud-native data management solution provided by a company in Silicon Valley. They began a proof of concept project. However, the solution did not perform as planned. Despite being promoted as an out-of-the-box master data management solution, the product required users to write "glue code" to map and connect data sources to the platform. The insurance team soon realized that they would also be responsible for maintaining the glue code and connectors—the solution did not do this. They calculated that they would need to hire at least one more full time employee to do this work.
Further, the platform was built for a technical audience and was not intuitive to use. It required more training than originally thought. And because it was built for a highly technical audience, it limited who from the insurance company team would be skilled enough to use it. The technical skills required to use the platform meant that the burden would be on the IT department to fix data errors reported by business users, and respond to data query requests from the business, in addition to having to build and maintain connectors to data sources and govern and secure the data. This workflow would not be sustainable long-term.
Unsatisfied with the Silicon Valley solution, the global insurance company launched a second proof of concept project to try Aunsight™ Golden Record. Instead of merely integrating the data sources, the Aunsight Golden Record platform cleansed data, eliminated duplicate records, used ELT/ETL and other techniques to normalize data from the different data sources into a single automatically generated schema. To learn how Aunsight Golden Record resolved this company's data management challenges, download the full insurance use case.