The Aunalytics Daybreak™ data platform improves the performance of technology solutions by automating data management, ingestion, and cleansing to provide a single source of truth that is updated daily. AC3, an oncology business intelligence company, experienced this efficiency upgrade firsthand.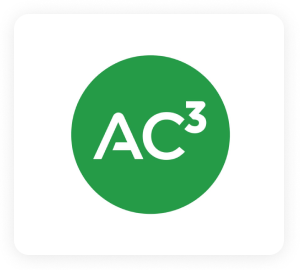 AC3's platform automates billing processes and provides revenue cycle insights to oncology providers. The platform unites practice management, healthcare data, and innovative technology intelligence into a single environment that delivers full transparency and automated actionable insights to simplify workflows, increase efficiency, and secure revenue integrity. Realizing that current fee schedule management processes can be cumbersome and continued to involve manual tasks that posed some areas of vulnerability, AC3 determined its solution needed increased automation to close the gap and protect against such vulnerabilities.
Therefore, AC3 decided to look for more efficient ways to take charge of data and better prepare it for reporting and analytics. The company selected the Daybreak platform to aggregate data from siloed systems and lay the foundation for their solution that enables healthcare practice groups to avoid manually building billing systems and avoid costly data errors. Aunalytics provides features that enable analytic solutions like fee schedule generation and the ability to build master records of accurate patient data. The platform cleanses data for accuracy and governance and transforms disparate data into a golden record for a single source of truth ready for analytics and reporting.
To learn more about how Daybreak has enriched the AC3 oncology solution, download the case study here.