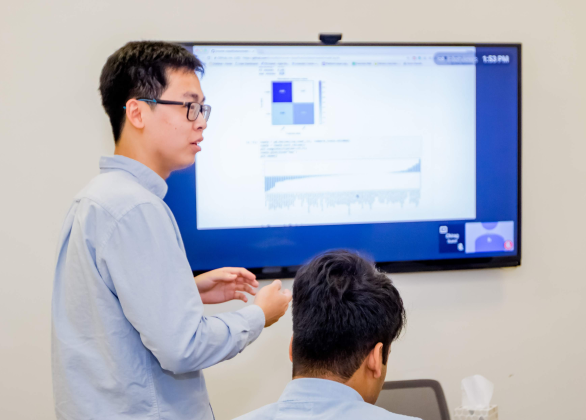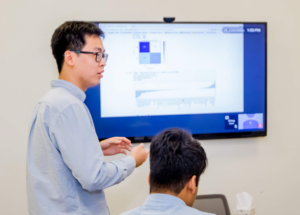 Midsize financial institutions make better decisions when they utilize AI solutions to discover insights in their data. By combining powerful analytics and intelligence services with an experienced data science team, organizations can gain access to an affordable alternative to HyperCloud-based AI solutions. The Aunalytics® Innovation Lab was established to fulfill the need for deep insights, catering to midsize financial services organizations lacking large AI budgets. This highly specialized team of data scientists produces data-driven analytic insights for companies seeking unique predictive functionality to solve mission critical business challenges.
According to a recent Deloitte survey of IT and line-of-business executives, "86% of financial services AI adopters say that AI will be very or critically important to the success of their business over the next two years. While the banking sector has long been technology-dependent and data-intensive, new data-enabled AI technology has the capability to drive innovation further and faster than ever before. AI can help improve efficiency, enable a growth agenda, boost differentiation, manage risk and regulatory needs, and positively influence customer experience."
To speed insights for financial services customers, the Innovation Lab has developed AI-powered Smart Features. Smart Features are customized to leverage insights obtained from data-driven machine learning models. By providing extensive data science expertise to answer industry and client specific business questions, Aunalytics is showcasing the promise of data-driven intelligence for midmarket financial services. As a result, these organizations can better understand a particular customer, product or service viability through comparison to other customers and/or data. Whether there is an interest in knowing if a customer is likely to select a new financial product, her potential as a long-term customer, or any other number of questions, the Aunalytics Innovation Lab team of data scientists and financial industry business analysts are experienced and committed to answering these questions based on years of experience with other small to midsize financial establishments.


"Demand for intelligence services by financial services organizations is strong in 2022. Therefore, we are building in a number of new Smart Features to enhance system capabilities," said David Cieslak, Chief Data Scientist. "Our goal is to enable mid-market financial institutions, such as community banks and credit unions, to use data in a powerful way to enhance their personalized services to better compete against Fortune 500 banks."
As the financial services industry is one of the top consumers of business intelligence and analytics, these organizations are on the hunt for cutting-edge technology in their mission to identify customer preferences with regard to financial products as well as the need to better understand operational systems and conditions throughout the business. Data platform and predictive analytics solution providers like Aunalytics are the primary enablers behind many next-generation initiatives and are managing the lion's share of this work for community banks and credit unions by extracting strategic insights, prioritizing market share, expanding products/services, and monitoring key performance indicators (KPIs) to maintain operational excellence. As a result, this has supported community financial institutions to better compete against national banks by strengthening the level of decision making, while empowering white glove service with powerful data analytics.