Government
We help governments find answers so they can better serve their communities.
Through our partner-centric approach, we help governmental entities strategically evolve use of technology to improve processes, solve complex problems, and leverage cloud strategies to run more efficiently.
Get Started
Aunalytics technology solutions for government entities are based not only on systems, processes, and procedures but also on the personal effort and creativity of our team. At Aunalytics, we care about each organization's unique requirements and take the time to learn about their technology vision. This allows us to tailor a solution to meet their needs for security, scalability, performance, and budget.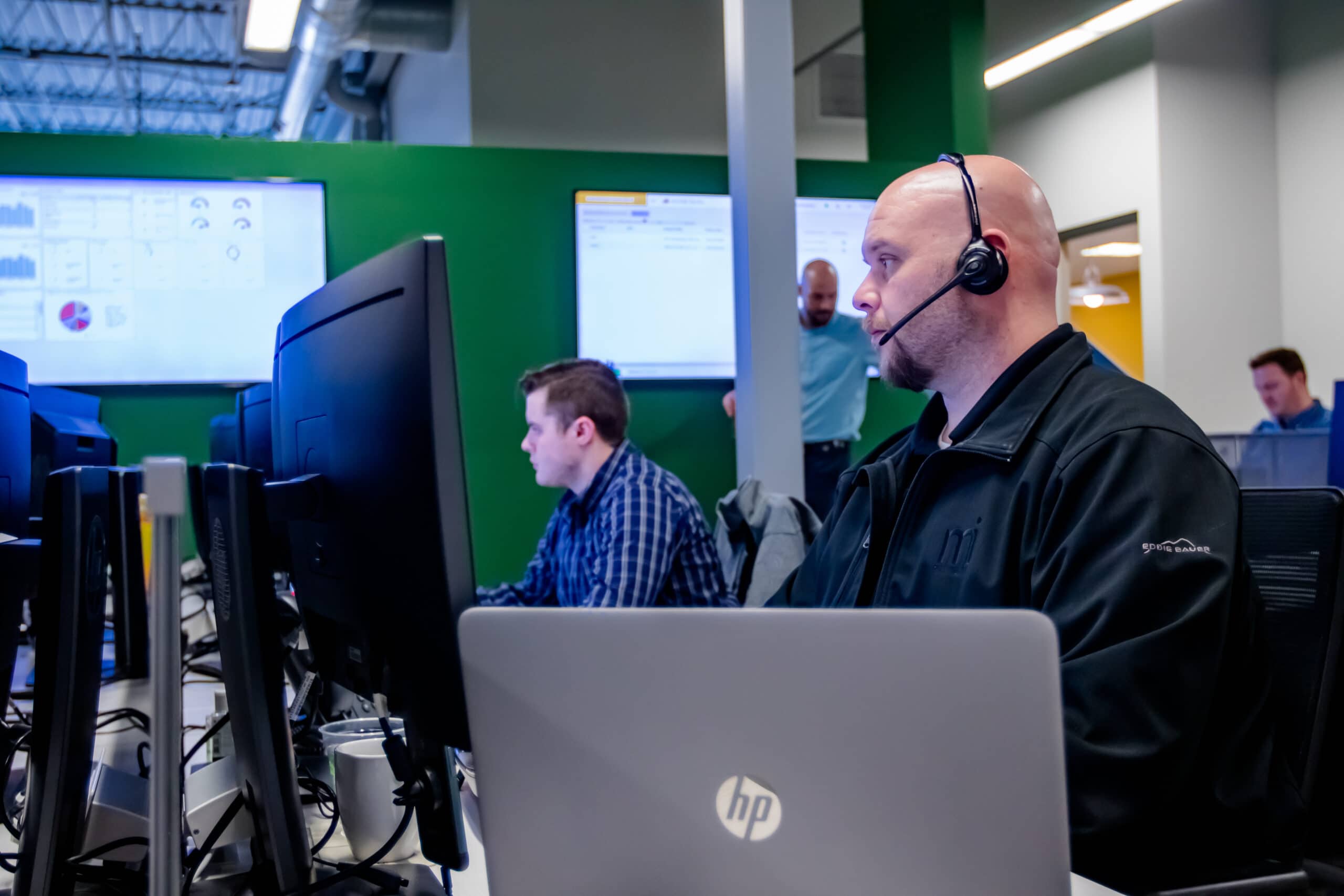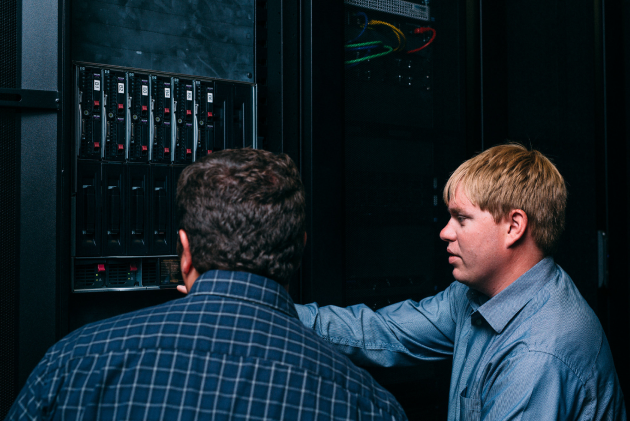 Aunalytics provides mid-sized city and county governments, local health departments, community mental health agencies, emergency services, and government contractors with a FEDRamp certified cloud to meet their current needs, improve their data and security posture, and better position their organizations for the future.
Aunalytics is a valued technology partner for government organizations.
Many city governments and agencies have seen value in partnering with Aunalytics for their technology needs. Here are a few examples:
In order to improve the city government's security protections, a city government in Ohio decided to implement Aunalytics Advanced Security managed IT services. The Aunalytics solution included implementation of managed detection and response (MDR) and vulnerability management, and providing Security Operations Center (SOC) services. The Advanced Security offering includes 24/7 monitoring of threats against an organization across all sites and environments, including on-premises assets, critical applications, cloud applications, and services delivered from the Aunalytics Cloud. The technology has proven capabilities which ensure that a potential threat able to infiltrate client environments would be contained or disrupted within minutes of detection, mitigating the threat impact. This improves both mean time to detection and mean time for response, reducing the risks from all forms of external threats (opportunistic, cybercriminal and nation states).
A city government in Ohio implemented the Aunalytics Advanced Security solution, which includes a central logging repository for managing, retaining, and correlating all log data from across the infrastructure, which improves incident prevention / detection / triage. Aunalytics' MDR includes log ingestion and correlation from multiple sources to find threats in the environment including system agents, physical sensors, and SaaS log sources. The Aunalytics security team provided SOC services including responding to issues, and working with the client's IT team to provide resolution. Aunalytics' vulnerability management capabilities integrate with an AI based SIEM system, which identifies and reveals exploitable vulnerabilities in systems inside the corporate network as well as external internet facing systems through continuous vulnerability scanning. Aunalytics leverages Vulnerability Management Detection and Response (VMDR) to provide insight into potential vulnerabilities and advises how to mitigate identified risks, including threat remediation prioritization. VMDR enables organizations to automatically discover every asset in their environment, including unmanaged assets appearing on the network, inventory all hardware and software, and classify and tag critical assets. VMDR continuously assesses these assets for the latest vulnerabilities and applies the latest threat intel analysis to prioritize actively exploitable vulnerabilities.
For a Michigan 911 emergency call center and county mental health authority crisis line and agency telephone systems, Aunalytics moved their telephone systems to cloud data center based services from on-premises. The government agency's current state had included virtual machines installed on premises with hardware approaching end of life.  They were also experiencing storage issues. To solve these issues, Aunalytics moved virtual machines including Emergency Responder, Unity Connection and Unified Call Manager to the Aunalytics private cloud and provided cloud telephony and VoIP support as managed IT services. The agency's on-premises server was then decommissioned. The Aunalytics' solution provided upgraded service and added in fail-over for improved system stability using Survivable Remote Site Telephony on the existing voice gateway, so that if the circuits failed between the main site and the data center, the key phones at the main site would still have inbound and outbound calling. This improved the emergency service's ability to remain operational to respond to emergencies in their community.
"Aunalytics has improved our organization with both solutions and by giving us opportunities to talk to likeminded individuals when we are looking to implement something new to enhance our existing solution."
Dan O'Connor, CTO, City of South Bend
"From the top level, personal touch people to the day-to-day problem solvers, partnering with Aunalytics for our IT has been making me look like a genius."
John Egelhaaf, Southwest Michigan Planning Commission
Questions?

Let's get them answered.
Looking for more information? Let us know and an account manager will be in touch to answer your questions.