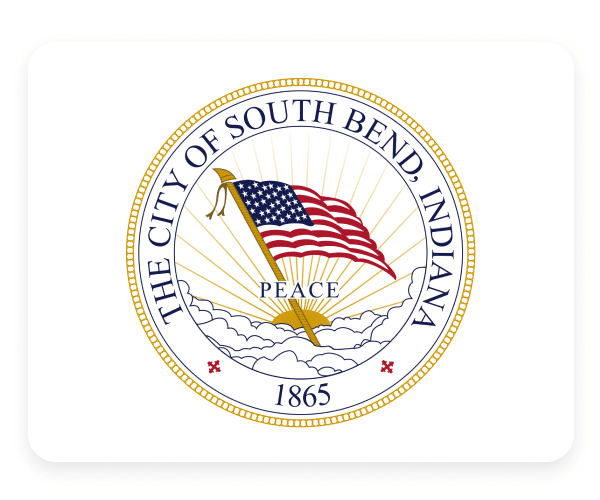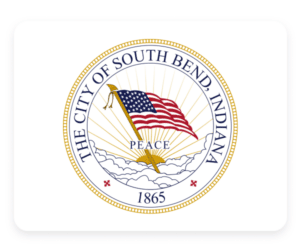 With a wide range of IT challenges coming to a head over the last several years, the City of South Bend, Indiana sought the support of a full-service managed service provider to increase its IT efficiency. The city's IT leaders were searching for a provider with expertise in cloud telephony, network services, secure data storage, client/server computing management, and security. They also sought additional IT services to assist in coping with the evolving requirements that were being driven by technological innovation, a changing population, employee workforce trends and pandemic-related IT needs. Primarily, the additional needs were centered around data protection services—disaster recovery and backup/data restoration.
Mounting Challenges
The city's limited IT team was one of the key drivers for external support. Mounting IT service requirements presented by important and expansive agencies consumed the city's internal IT team. However, modernizing operations for increased IT efficiency wasn't the only pressing need.
"While ongoing IT operations kept our team busy, there was also a rising threat of malicious cyberattacks which had us on notice, moving the city to strengthen the level of security across all areas of managed IT. This was to prevent threat actors from a successful infiltration of our systems which would put sensitive employee and community member information at risk," said Dan O'Connor, Chief Technology Officer, Innovation & Technology for the city of South Bend. "Furthermore, a more secure implementation would ensure IT solutions capable of protecting sensitive data across a wide range of endpoints."
The mission to modernize and secure IT operations, however, was complicated in several areas. These complications included security challenges, employee workforce trends, and technological evolution. It was also impacted by the emergence of COVID-19 which hastened the need for work from home (WFH) infrastructure, as well as processes and protocols necessary to maintain and even improve city operations. Because of the experience and staff necessary to execute on this revised IT environment, a solution provider with the IT human resources to undertake such wide-ranging tasks would be critical.
Aunalytics Secure Managed Services
"We needed a partner, not just a vendor, to assist in the management of our environment," said O'Connor. After careful consideration, the decision was made to partner with Aunalytics. Aunalytics now provides the city with a broad range of solutions, including network, server and PC management, and security services, as well as cloud-based telephony and business continuity support such as disaster recovery and data protection. To learn more about how the City of South Bend utilized the Aunalytics Secure Managed Services solution to increase IT efficiency and security, download the full case study.